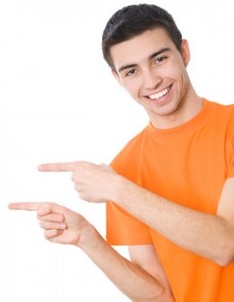 ANNOUNCEMENTS
To inquire about late enrollments and payments, proceed to complete the Interest Form as also found further down on this page under "Step 2" of the 4-Step Enrollment process.
Be prepared to expedite payment (check only) by sending via Fed-Ex or hand-delivering to the NC Department of Public Instruction at 301 N. Wilmington Street, Raleigh, NC.
Call Connie Joyner at
919-218-7582
for assistance as needed, including Saturday any time and Sunday after 3:00 p.m.
Non-Public Overview
Watch a short overview of our non-public program at this link.
The North Carolina Virtual Public School (NCVPS) now offers courses for non-public school students. This includes home schooled students, private school students and any out of state students wishing to take NCVPS courses.
The North Carolina Division of Non-Public Education (DNPE) exists by authority of G.S. 115C-553, 561, 563(b) and 566(a) to administer the requirements of Article 39, Chapter 115C of the North Carolina General Statutes which govern non-public schools (both conventional non-public and home).  Parents should review the legislation policies to determine eligibility of their students to participate in the NCVPS Non-Public School program.
Check out our Non-Public School FAQ page for answers to frequently asked questions!
Course Standards
All NCVPS courses are aligned to the NC Standard Course of Study.  NOTE: Parents and schools from outside of North Carolina should check with their local and state authorities to determine if credit will be granted for completion of an NCVPS course and to assure alignment to content standards.
Out-of-state students and schools
Certain limitations may be placed on home-schooled students from outside of North Carolina by your state. Please consult with your local and state non-public school authorities to determine eligibility of your student's participation in NCVPS courses.
Home School Environments
Governor Pat McCrory has signed into law new legislation that allows parents and legal guardians, who have chosen home schooling as the avenue in which they provide education, to determine any additional source or provider for any course. This means that home school students can now enroll in NCVPS core courses as well as any other course from the NCVPS course catalog.
Courses Available to Non-Public School Students
All courses (check the course catalog for the particular semester you wish to take classes) will be offered for non-public school students with the following exceptions:
Non-public students MAY NOT enroll in early calendar courses.
Out-of-state students MAY NOT enroll in any NCVPS CTE courses.
Non-Public Enrollment Rates for 2016-2017
Summer Semester
Fall/Spring Semester (Block Courses)
Year-Long Courses
World Language Courses*
In-State Cost Per Course
$310
$420
$510
$640
Out-of-State Cost Per Course
$500
$700
$880
$915
*World language courses that require conversation coaches have an additional fee for the coach's pay (Arabic, Japanese, Mandarin Chinese, and Russian require world language coaches)
Registering Home School or Private School Students
Please make sure you have discussed enrollments with the school and then identified what school these enrollments will be working through. The school plays a big role in registering the students. (Home School or Private School). Go ahead and determine who will be the official contact at the school of record so you will be prepared to fill out the form in Step 2.
In an effort to best support and handle the non-public school population you must fill out the
interest/application form
. The information in the above form is extremely important to your registration in the NCVPS registration system. By filling out this form, you understand that NCVPS does not award the credit, but sends a percentage grade back to the school site. Once we collect your information, someone will contact you regarding the payment process and next steps. You will be required to pay before your student is assigned a seat in the section(s). Once class begins, you will have up to the
10th
day as defined by the Calendar (on the NCVPS website) to
DROP
this course - see below for further details. Before final submission, please make sure that you check your data entry for accuracy.
After you have filled out the interest application form completely and noted what courses you are interested in enrolling your student in, you will be sent an invoice within two (2) days. Once you have received the invoice, print it out, check for accuracy and mail it to the NCVPS MAIN OFFICE (address is located on the bottom of the invoice and below) with your check or money order.  If you have further questions, please contact Connie Joyner at Connie.Joyner@ncpublicschools.gov.

Registration and Payment Information:
Make checks or money orders payable to NC Dept of Public Instruction  
Mail the check to:
North Carolina Department of Public Instruction
Cash Management Section
6336 Mail Service Center
Raleigh, NC 27699-6336

Within two (2) business days, you will receive the Getting Started and Orientation website links to complete the enrollment process.  Once funds are received, students will be enrolled in their course. NCVPS will email the parent of the home-schooled student or the E-Learning Advisor (ELA) of the private school student the expectations, communication processes such as progress reports, and other important course information needed.
Dropping a Course
Dropping a course – when a course is removed from a student's schedule within the first 10 days of each semester. Tuition refunds (less the $100 registration fee) are eligible with drop deadline dates are on the NCVPS Calendar.  The last day to drop Spring 2017 enrollments is Monday, February 6, 2017
Withdrawing a course – is when a course is requested to be inactivated after day-10 of each semester.  Refunds are not honored with withdrawals. NOTE: Withdrawals can be made anytime throughout a semester.
For any further questions regarding the non-public registration process, contact Connie Joyner by email at nonpublicstudents@ncpublicschools.gov  Phone: 919-218-7582.

FAQs