All Students must get their user name and password for course login from their school's eLearning Advisor (ELA) prior to the course start date.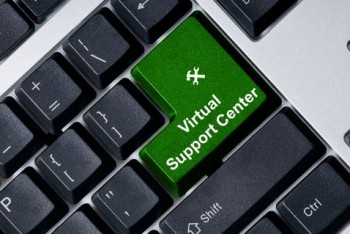 CONTACTING THE NCVPS VIRTUAL SUPPORT CENTER
The Virtual Support Center is open business days 8am-7pm.
The Virtual Support Center can help with the following:
Reset Blackboard passwords
Assist students in performing coursework tasks
Escalate registration and policy questions to NCVPS staff
Answer enrollment questions or troubleshoot access
Help get new schools or administrators started with NCVPS
CONTACTING THE eLEARNING ADVISOR (ELA)
Your eLearning Advisor is the person who registered you at your local public school. If you need further information on who this person is, contact your school and they will direct you to the appropriate person. Or, open a Virtual Support Center ticket and we can help you.
CONTACTING YOUR INSTRUCTOR
If you need to contact the instructor of your course, please check the course for a staff or faculty button on the menu for their email and phone number. If you continue to have difficulty contacting your instructor, please see your eLearning Advisor (ELA) on your school campus.
The instructor can help with the following:
Answer course content questions
Reset tests and quizzes
Fix dead links
Answer basic course questions
OUTSIDE PROVIDERS HELP DESK
Students enrolling in courses by outside providers will receive instruction directly from their provider for course log in.
​Specific questions in regard to our German courses can be directed to the Oklahoma State University (OSU) Help Desk at german.online@okstate.edu OR 1-800-423-6493. They are currently being delivered on a platform from OSU.