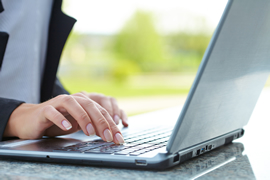 We anticipate the opening of a new instructional designer position with NCVPS sometime in October.  The Instructional Designer will design and develop engaging online courses for NCVPS. This includes the creation of learning activities using media, games, animations, text, and digital tools.
The Instructional Designer will work with teams of subject matter experts to ensure alignment to the NC Standard Course of Study. This position represents the state education agency at professional meetings, state and national conferences, and workshops related to planning and development.
This position will be full-time. It requires a masters of Instructional Technology along with experience in designing courses for a k-12 online learning environment and mastery of the Universal Design of Learning principles.  
When the position is finalized, it will be posted at the NC Jobs board here. We will also post it on our website and social media outlets.
If you're looking for a fun and innovative place to work, keep an eye out for this position!