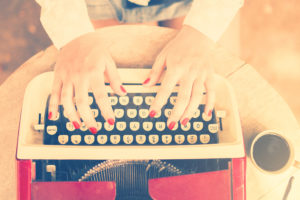 Karen Cardenas and Lydia Richmond, NCVPS English teachers, will present at the UNC Charlotte Writing Project's Spring Writing Conference on April 27. Join Karen and Lydia in their session on research and writing tools. See the details below.
Conference Details
The UNC Charlotte Writing Project's Spring Writing Conference will be held Thursday, April 27 at 9am in the Cone Center on the UNCC campus.  Teacher Consultants from area schools will be providing professional development on topics such as:
Online literature discussions

#advocacy: promoting real world literacy and social change through twitter

Text Sets with Blendspace and Nearpod

Blogging and Podcasts, creating a community of feedback
Additionally, our featured keynote speaker will be Dr. Katie Stover Kelly, former CMS teacher, professor at Furman University, and co-author of From Pencils to Podcasts.  I truly hope you will join us and will pass this information along to those you feel will be interested.  Please see attached flyer and conference website for more information.  Group discounts, early registration discounts, and online registration are available.
Session Details
Practical Process: Research and Writing Tools for Digital Literacy
Karen Cardenas (NCVPS, Gardner-Webb) and Lydia Richmond (NCVPS)
Grades 6 – College
Using effective and efficient Web 2.0 tools, let's talk about how students and teachers can move from brainstorming to publishing with ease. We will show you exciting invention strategies, concept-driven source gathering, collaborative draft creation, and how to make the most of your students' digital literacy to re-imagine revision. Explore the online resources we'll share to immerse and engage your students in the research and writing process.