NCVPS teachers have a lot of great tips to share with online students and the support crews who facilitate their learning. "They know a thing or two because they've seen a thing or two."
Citation Tip: Get to the Source!
When you create a works cited page, be sure that you are checking for the original url. DO NOT USE www.google.com, www.bing.com, or www.yahoo.com in your works cited. These are search engines and only serve to help you find your true source material. To get to the appropriate url, click on the image or link and copy that url for your sources.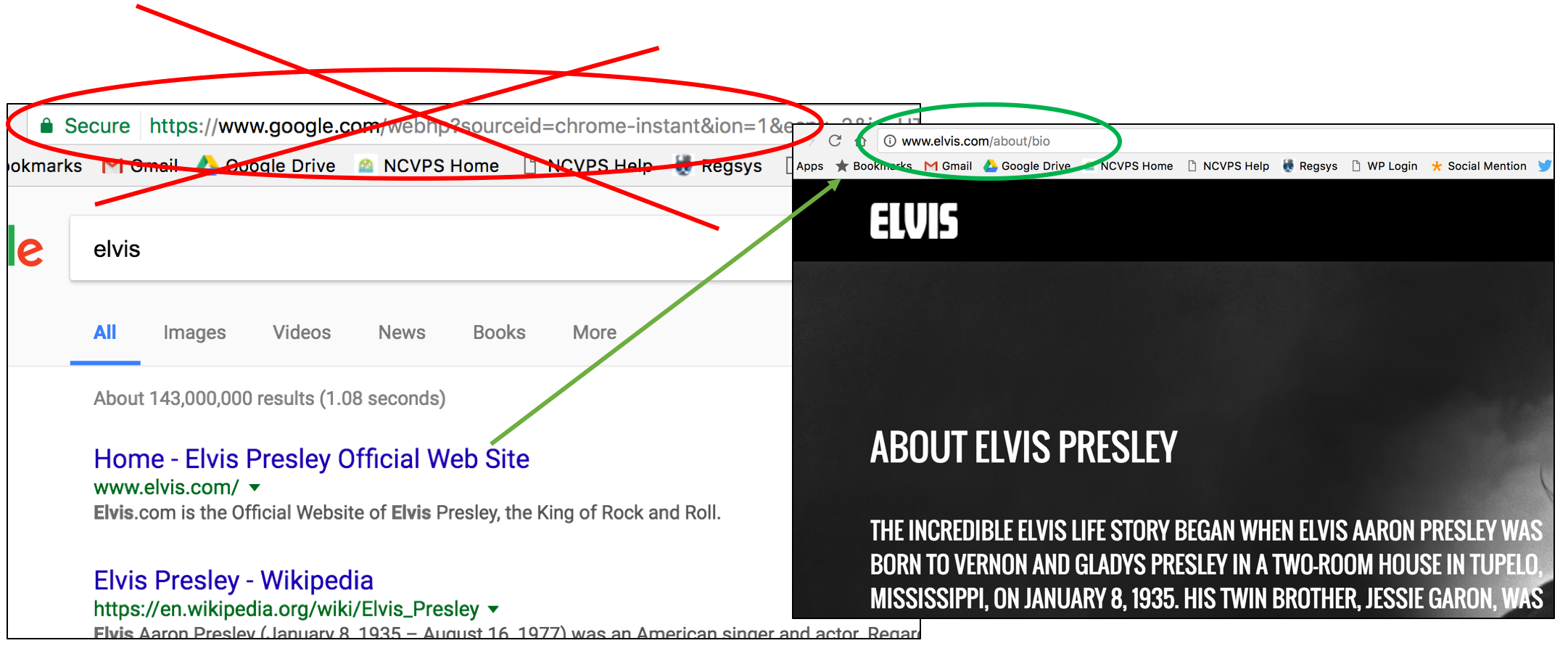 A good source for additional help on how to cite your sources is the Purdue OWL writing lab.