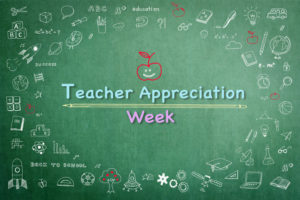 So far this week, we know are students are like bees in that they crave opportunity and challenge, and our NCVPS teachers are master builders. Let's talk about the environment that surrounds the bees and the builders – that's the culture we create, every day.
Our NCVPS teachers work daily to create a culture where students know that they are valued and believed in because the attitude and actions of their teachers SHOW this.
Creating this kind of student-centered culture is critical for our NCVPS students. Research is clear that successful schools are those with a clearly defined focus – that teachers move beyond the how and what of their content and understand the WHY of what they are doing.
Our why?
HONEY PRODUCTION!
As honey bees respond to their environment, the more productive they are in their purpose — honey.
Our teachers know their WHY is tied to that purpose! It is teaching effectively all students, and we do that through our Instructional Pillars.
Thank you for believing, as educator Danny Steele writes, that "The best schools make decisions based on the needs and interests of the students… not the habits and traditions of the adults."
The NCVPS master builders, our teachers, are the ones creating the environment – the culture – so that are students are the most successful and productive they can be.
We are so thankful for you all! Keep that honey production going!
Michelle Lourcey
Chief Academic Officer