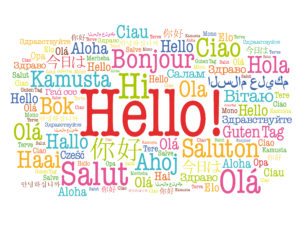 NCVPS is pleased to announce that Leyi Li has been named the 2017 NCVPS World Language Coach of the Year.
Leyi serves as a World Language Coach for Mandarin Chinese. His students have stated their coach is "fun, encouraging, always willing to help, and allows students to demonstrate their abilities."
Congratulations on a job well done!
The NCVPS World Language Coach Award is presented to a coach whose innovative practices serve as a model for others. Their work results in improving the overall success of students as well as effectiveness of online learning. Their performance has led to opportunities for students and improved student achievement.
There were 143 nominations submitted by NCVPS students this year!