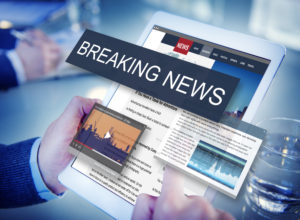 Congratulations, Sandy! This is wonderful news!
NEWS from the LIBRARY of CONGRESS
Local Educators to Participate in National Program
Area educators have been selected from a pool of more than 300 applicants to participate in the Library of Congress Teaching with Primary Sources Summer Teacher Institute for the week of July 31–August 4, 2017.
Each year, the Library of Congress provides the opportunity for a group of K-12 educators to attend one of its five teacher institutes in Washington, D.C.
Participants include:
Katie Batting, Pennsylvania Cyber Charter School, Midland, Pa.
Adam Brahosky, Snow Hill (Md.) High School
Jennifer Day, Huntington (W.Va.) High School
Doug Duda, Manchester Academic Charter School, Pittsburgh, Pa.
Cindy Foley, West Boylston (Mass.) Middle/High School
Jennifer Genova, Woodbury Middle School, Salem, N.H.
Melissa Green, Dogwood Elementary School, Reston, Va.
Brian Jones, Lawrence High School, Fairfield, Maine
Aaron Kavanagh, Quartz Hill High School, Lancaster, Calif.
Shaadi Khoury, King's Academy, Madaba-Manja, Jordan
William Leftwich, Hargrave Military Academy, Chatham, Va.
Maria Lowe, Buffalo & Erie County (N.Y.) Public Library
Andrew McCloskey, North American Martyrs Catholic School, Monroeville, Pa.
Erin Menard, Emolior Academy, Bronx, N.Y.
Harrison Noah, Skyline High School, Oakland, Calif.
Melissa Olson, Camp Lejeune (N.C.) High School
William Penny, Fusion Academy, Washington, D.C.
Vanessa Perez, Clinton (Okla.) High School
Sandra Piper, North Carolina Virtual Public Schools, Raleigh, N.C.
Jean Samuel, Swanson Middle School, Arlington, Va.
Brenda Svendsen, Winona (Minn.) Middle School
Kevin Walter, Northern Valley Regional High School, Glen Rock, N.J.
Cody Weadge, Winona (Minn.) Middle School
During the five-day program, participants work with Library education specialists and subject-matter experts to learn effective practices for using primary sources in the classroom, while exploring some of the millions of digitized historical artifacts and documents available on the Library's website.
The week of July 31–August 4 is a special session that will feature World War I resources from the Library's collections.
Educators attending the teacher institutes participate in and develop primary-source-based teaching strategies that they can take back to their school districts, apply in the classroom and share with colleagues. Teaching with primary sources is a powerful way to help students ask engaged, probing questions, develop critical-thinking skills and construct knowledge. All educators may freely access classroom materials, teaching tools and strategies for teaching with primary sources from the Library's site for teachers at loc.gov/teachers/.
Applicants to the Teaching with Primary Sources Summer Teacher Institutes reflect the diversity of the world of K-12 education. Participants in a teacher institute session typically include school library media specialists and school administrators, in addition to classroom teachers. Those selected come from many different states, representing large metropolitan school districts and smaller, rural school districts. The expertise provided by the Library of Congress during the institutes can benefit every level of K-12 education.
Primary sources are the raw materials of history—original documents and objects that were created at the time period under study. They are different from secondary sources—accounts or interpretations of events created by someone without firsthand experience. Students working with primary sources become engaged learners while building critical-thinking skills and constructing new knowledge. Teachers working in the Library's collections will explore the largest online collection of historical artifacts with access to millions of unique primary sources for use in instruction.
The Library of Congress is the world's largest library, offering access to the creative record of the United States—and extensive materials from around the world—both on-site and online. It is the main research arm of the U.S. Congress and the home of the U.S. Copyright Office. Explore collections, reference services and other programs and plan a visit at loc.gov; access the official site for U.S. federal legislative information at congress.gov; and register creative works of authorship at copyright.gov.