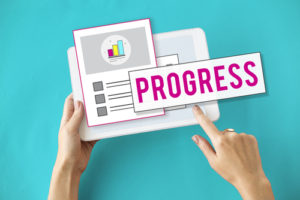 NCVPS has two methods to track student performance: progress reports and the Canvas app.
Progress Reports
We post progress reports every two weeks (weekly in our summer session). Schools and districts can download progress reports from our registration system. We also post our final grade reports in the registration system.  Schools must then enter NCVPS grades into PowerSchool.
Following FERPA guidelines, we are unable to email grades to parents, and we do not have the capacity to mail grades either. As an extension of the local school, we ask that schools communicate NCVPS student progress to parents. Many schools will print NCVPS progress reports and send home with students or mail home to parents. However, parents can communicate directly with NCVPS teachers, and many do.
Canvas App for Parents
Canvas also has an observer app for parents and facilitators. Download the app and get the "pairing code" from students to sync with them. Observers can see grades, due dates for assignments, communicate with instructors, etc. For more details, see our Canvas App web page.
Additionally, regularly checking progress reports can help schools determine if students need extra help. See the section for Intervention for Low-Performing and Ask-Risk Students on our Semester Success with NCVPS web page.