The NCVPS Super Student Award is for students who have gone above and beyond the course requirements and as a result have enriched the content, class dynamic, their own learning, their classmates' learning, and even their teacher's learning.

"I think that taking online courses has given me the chance to move ahead in my schedule so I could take more classes during my high school years. It has also helped to show me better ways to study and how I learn and comprehend information better. I think that the online courses will also help me be more prepared for classes in college because you have to be able to balance your schedule and work on assignments on your own without being in a classroom with a teacher." – Phifer G – NCVPS Student
"Phifer has a full plate this summer as he is being recruited to play football by multiple colleges. Though he is short on time, he is excellent at time management, communication and quality of work. Phifer is actually working ahead of the pacing guide in a quickly paced course!" – Kimberly Rushton – English 4 Honors Teacher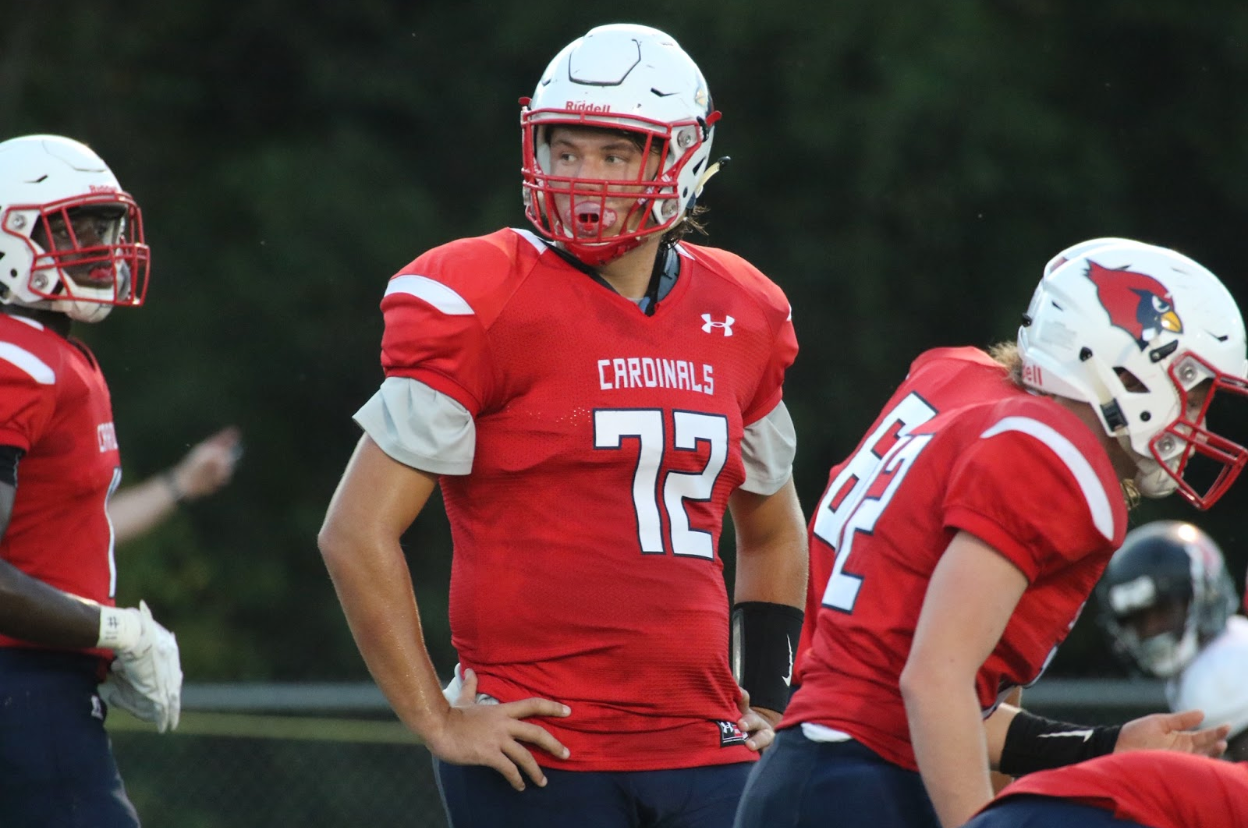 Phifer's NCVPS Experience: I have taken online classes since the summer before my 9th-grade year. I like taking the online classes during the summer because it allows me to have less work during the school year when I am busy with football and basketball.
I've taken Honors World History, Honors American History I and II, Honors Chemistry, Honors Earth & Environmental Science, Honors Forensics, and Honors English III and IV.
I think that the biggest surprise is that I feel like I learn better with online classes and working at my own pace so that I can work around my schedule outside of school.
Phifer's Online Learning Advice: The advice I would give online students would be to not get behind. It is easier to stay up to date because if you get behind it is hard to get out of the hole and not get further behind.
Phifer's Semester Goals: The goal that I had this semester was to complete the English IV Honors class and get an
A in it before my senior year started. I knew my senior year would be busy with football. I also wanted to go ahead and finish English IV so if I decided to graduate early in December the only course I would have to complete before graduation would be my math.
Phifer's Future Goals: My future plans are to attend college and play football for a Division I university. I would like to win a national championship for football and graduate with a degree in business or biology. My ultimate goal would be to play in the NFL but after that, I would like to own my own business or businesses focusing on grading and outdoor projects.
Tidbits on Phifer: I have played football since 3rd grade and basketball since I was 4 years old. I have 12 Division 1 football scholarships right now and can't wait for my senior season to begin. I am a member of Deep Springs Baptist Church, Fellowship of Christian Athletes, Junior Civitan and this year I am a member of the Link Crew, which is a group of upperclassmen at school that becomes buddies with the freshman to help them begin high school. I am also a member of a truck club called Undivided.
For Fun: I don't spend a lot of time on the internet or even playing video games. I would much rather be outside playing ball, riding ATVs, fishing or working on my truck. I mainly watch the videos if it is bad weather or at night before I go to bed. I also spend a lot of time volunteering with our school's rec league sports teams and with the Junior Civitan.