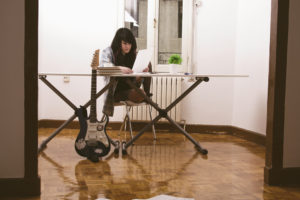 Advanced Placement Music Theory
(Offered Yearlong).
AP Music Theory is intended for advanced high school students who have an interest in performing, writing, and analyzing music. Through this course, students will further their understanding of musical harmony, form and structure, and the elemental building blocks of composition. The principal concentration in the course is in the seventeenth- and eighteenth-century stylistic practice, however, musical style through the twentieth century will also be studied. This course will meet and exceed the curriculum described in the AP Music Theory Course.
Prerequisites: None. Prior musical knowledge is helpful.
Student Testimonial: "AP Music Theory was an incredible class and experience of mine. It was the only online class that I took in high school, but it prepared me for face-to-face and online college courses. I took the class to expand my knowledge and love for music, but it did much more than that. The course challenged me in more ways than any other high school course I ever took, and it truly helped to prepare me for what laid ahead in my career as a student. I am currently at East Carolina University, and the workload that AP Music Theory offers is a true indicator of the workload of a college class. Although this may scare many students, I encourage students to take this as a challenge and soar. I would recommend this course to anyone, even to those that do not want to major in music. I am majoring in English Education, but I still received credit for AP Music Theory as an elective. The course has also enlightened me for future band classes when listening to music on a daily basis and as a college student. Take AP Music Theory, as it may truly change your life!" –Matthew J.
Student Testimonial: AP Music Theory was one of the best decisions I have ever made. I loved every minute of the course. I wanted to expand my knowledge and love for music. This course was the perfect fit. I learned so much over the course of the year. I knew that I did not want to major in music, however, this course convinced me to pursue a minor in Music Composition. I am currently at Louisiana State University and I am a member of the LSU Women's Choral. The information I learned in the course has helped me appreciate written music. I understand my sheet music on a much deeper level. I am able to confidently analyze the form, chordal progressions, and melodic ornaments used in performance pieces. I would absolutely recommend this course to anyone! Even if you want to pursue a career completely unrelated to music, I would still suggest this course. I am majoring in Political Science and want to go to law school. This course equipped me with the tools and mindset needed to survey the world around me differently. This is a huge topic that I have noticed still impacts my daily life. Having the ability to look at life freely, yet systematically, is a skill that will help me succeed in my future. Although I did not score high enough for credit, taking AP Music Theory was one-hundred percent worth it!" –Rebecca L.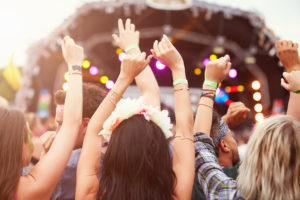 Music Appreciation
(Offered Fall/Spring and Summer blocks).
This course provides an overview of music from the early ages to the present. The course focuses on the use and value of music in the lives of the human population. It encourages students to view music in the social context of human life in all cultures rather than abstract information to be learned for its own sake. History will be used as a primary resource for understanding how music came to be, changed over time, and becomes a global language/connection as new technology continues to develop. Throughout this course many types of styles/genres will be explored.
Prerequisites: None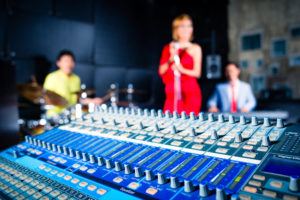 Music Business and Recording (
Offered Fall/Spring and Summer blocks).
This is an entry-level music business course that prepares students for careers in the music industry, both in music management and music recording. This introduction to the music industry establishes communication skills and knowledge of copyrights, music publishing and contracts, concert promotion, and recording studio business. An introduction to music recording and music engineering is established through introducing skills needed for studio mixing, concert sound mixing, and D.J. applications. This course focuses on the technical and basic electronic aspects of music technology. Areas of instruction include beginning music theory, physics of sound, basic electronics, sound reinforcement systems, multi-track recording, digital audio recording, and digital signal processing.
Prerequisites: None

Program and Course Highlights