The NC Virtual Outreach and Support team is here to help districts and schools with their online programs and support students in their e-learning efforts.  Each member of our Outreach team has worked in multiple areas of online and traditional learning to include support, program design, course design, technology, multimedia, social media, K-12 leadership, curriculum, and instruction.
We have crisscrossed North Carolina helping our stakeholders with their online programs and support networks. We have seen numerous stellar programs, and we are sure we can help personalize one for your district's or school's needs.
The Outreach team also provides direct support to districts and schools. We can help with funding, registration, reporting, and access issues. If you have a problem, we can fix it!
Here are some of our current initiatives.
Train new e-learning advisors.
Help districts or schools establish their own virtual academy.
Resolve funding issues.
Help with teacher loss at a school.
Help analyze district NC Virtual performance.
Help establish student support interventions.
Resolve enrollment issues.
Assist with home school and private school enrollments.
Increase district NC Virtual participation and engagement.
Increase student online performance.
Help lab facilitators establish their online learning labs.
Establish regional PLCs for cross-district collaboration.
Amber Parker – Director of Outreach and Support
Amber specializes in district NCVPS funding, accessibility, media design, and district outreach.
Contact Amber at amber.parker@ncpublicschools.gov.
Crystal Pullen – Outreach and Support Coordinator
Crystal specializes in peer tutoring, webinar series, home school and private school support.
Contact Crystal at crystal.pullen@ncpublicschools.gov.
If you're interested in home school and private school enrollment, please email nonpublicstudents@ncpublicschools.gov for additional information.
Adam Renfro – Outreach and Support Coordinator
Adam specializes in school support, communications, and special interventions.
Contact Adam at adam.renfro@ncpublicschools.gov.
The outreach team has a number of resources for you. Here's a short list of what we have: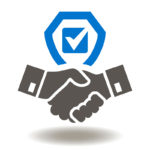 We are here to help! Let us help you get the most out of your program.
Depending on the request, we may need to direct you to our Virtual Support Center. The Support Center is a safe and secure platform that handles requests that involve student data. It also helps us internally track support requests that we can evaluate for quality and efficiency. Open a ticket with the support center for your routine issues (password issues, grade questions, teacher SAR data, basic enrollment questions).
However, if you need the personal touch of our OAS team, please reach out to us directly!
Office Break: Lunch with NC Virtual
Dates and Times: Monday-Friday from Noon to 12:30 p.m.
Access: Office Break Zoom Room
Accessories: headphones, a microphone, or a headset
NC Virtual's OAS team offers  live online support Monday through Friday from noon to 12:30 p.m. to answer questions and resolve problems for schools and districts. Drop in any time during that time for questions you might have. We are looking for additional ways to support our school and at-home facilitators, and, as always, you can also contact us any time by opening a ticket with the Virtual Support Center.
Anyone can drop in to our office break. Our main audience tends to be e-learning advisors and facilitators who have direct contact with NC Virtual students. This could be lab facilitators, e-learning advisors, graduation coaches, tutors, and parents. We've had a lot of experience facilitating NC Virtual students and working with other facilitators.
We won't be able to fix technical problems during this hour, but we can help you open a ticket with our Virtual Support Center. Sometimes explaining the problem clearly helps the tech team fix your technical issues.
To communicate during the online session, you will need headphones and a microphone, or a headset. The headphones help cancel out any echo while you're talking. Your computer's built-in microphone should work fine.
How to Access the Online Session
Join our

 

Zoom room here.
Select the "Enter as a Guest" button.
Type in your name and organization (e.g. Pam – East Tech High).
Click the "Enter Room" button.
You may be prompted to enable flash or to install a small Zoom application.