Getting to Know NCVPS
Greeting, parents and students! We have assembled a number of resources on our Student-Parent Handbook page to help you become familiar with NCVPS and to help you be a successful online student.
To begin with, we have three videos for you to watch. The first is a short animated video that will introduce you to our program. Next, we have a video that shows a day in the life of an NCVPS student. We finish with a detailed look at how our classes work.
Thank you for checking out NCVPS. We will see you online!
(Click on the video below to play.)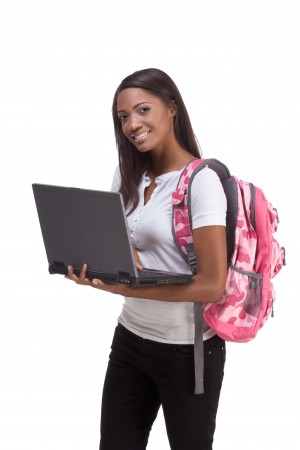 Students
What Type of Online Learner Am I? – Take this 20-question quiz to determine what type of online learner you are.
Characteristics of a Successful Online Learner – We have found a common set of characteristics of successful online learners. Some of these characteristics you might have naturally. Others you have probably developed over time. You can always develop and improve upon the ones you are missing.
Student FAQs – Find answers to your questions here!
Canvas Orientation – Canvas is the online platform for our courses. Take a tour of Canvas to see what it's like.
Getting-Started Checklist for NCVPS Students – Follow the steps in this list and you will succeed in your NCVPS course!
Tips for Online Communication – You might spend a lot of time online texting and chatting, but n online classroom works a little differently. Follow these tips in your online classes. Your instructor and classmates will appreciate it.
Tips to Help You Succeed in Your NCVPS Course – Follow these tips, and you will do great in your NCVPS course!
Student Conduct and Academic Integrity – Be familiar with our code of conduct. We are a real school with real rules.
Parents
How to Register – This link shows how public school and home school parents can enroll their children.
How to Check Grades – NCVPS makes it quick and easy to see how your child is progressing.
Parents' Guide to Supporting Students – We have a lot of great tips on how you can help your child succeed in their online courses.
Assistive Technologies – If you have special needs, be sure to check out this link.
Parent FAQs – See our list of Frequently Asked Parent Questions.
NCVPS Help
NCVPS Help – NCVPS and the local schools provide support at all levels.
Peer Tutoring Center – Watch a short video about our Peer Tutor Center.