Does your class start today? Here's our Getting Started as an NCVPS Student page. Be sure to check out the rest of the Student Resource Center before the day is done!
Welcome to NCVPS!
Current and future students, take a few minutes to learn about your state's virtual high school. We offer complete, state-approved online courses to middle school and high school students throughout all of North Carolina. We also have classes for private school and home school students.
To begin with, we have three videos for you to watch. The first is a short animated video that will introduce you to our program. Next, we have a video that shows a day in the life of an NCVPS student. We finish with a detailed look at how our classes work.
After you watch the video, see the resources that we have below. They will all help you be a successful online student.
Thank you for checking out NCVPS. We will see you online!
Student Resources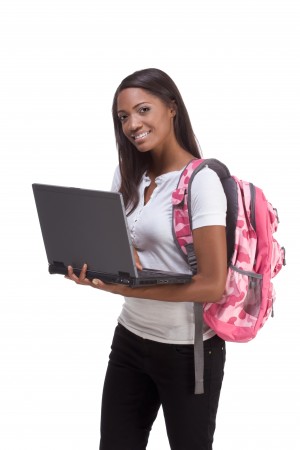 Getting Started as an NCVPS Student – Follow the steps in this page and you will have a great start to your NCVPS course!
Student Help Page – We have a variety of resources to help NCVPS students.
What Type of Online Learner Am I? – Take this 20-question quiz to determine what type of online learner you are.
Characteristics of a Successful Online Learner – We have found a common set of characteristics of successful online learners. Some of these characteristics you might have naturally. Others you have probably developed over time. You can always develop and improve upon the ones you are missing.
NCVirtual Demo Course – Take a tour in our demo course! You'll learn about Canvas, our online platform, and see a sampling of our courses.
Tips for Online Communication – You might spend a lot of time online texting and chatting, but n online classroom works a little differently. Follow these tips in your online classes. Your instructor and classmates will appreciate it.
Student Success Guide – Follow these tips, and you will do great in your NCVPS course!
Student Conduct and Academic Integrity – Be familiar with our code of conduct. We are a real school with real rules.